Kesh Gange Ayurvedic Medicinal Oil Control Hair Fall Grow Hair Longer Recommended By Kerala Ayurvedic Centre Dr Subhash Dhangda Exposure To Harsh Element And Hair Treatment Weakens The Hair From The Root Thereby Increasing The Hair Loss.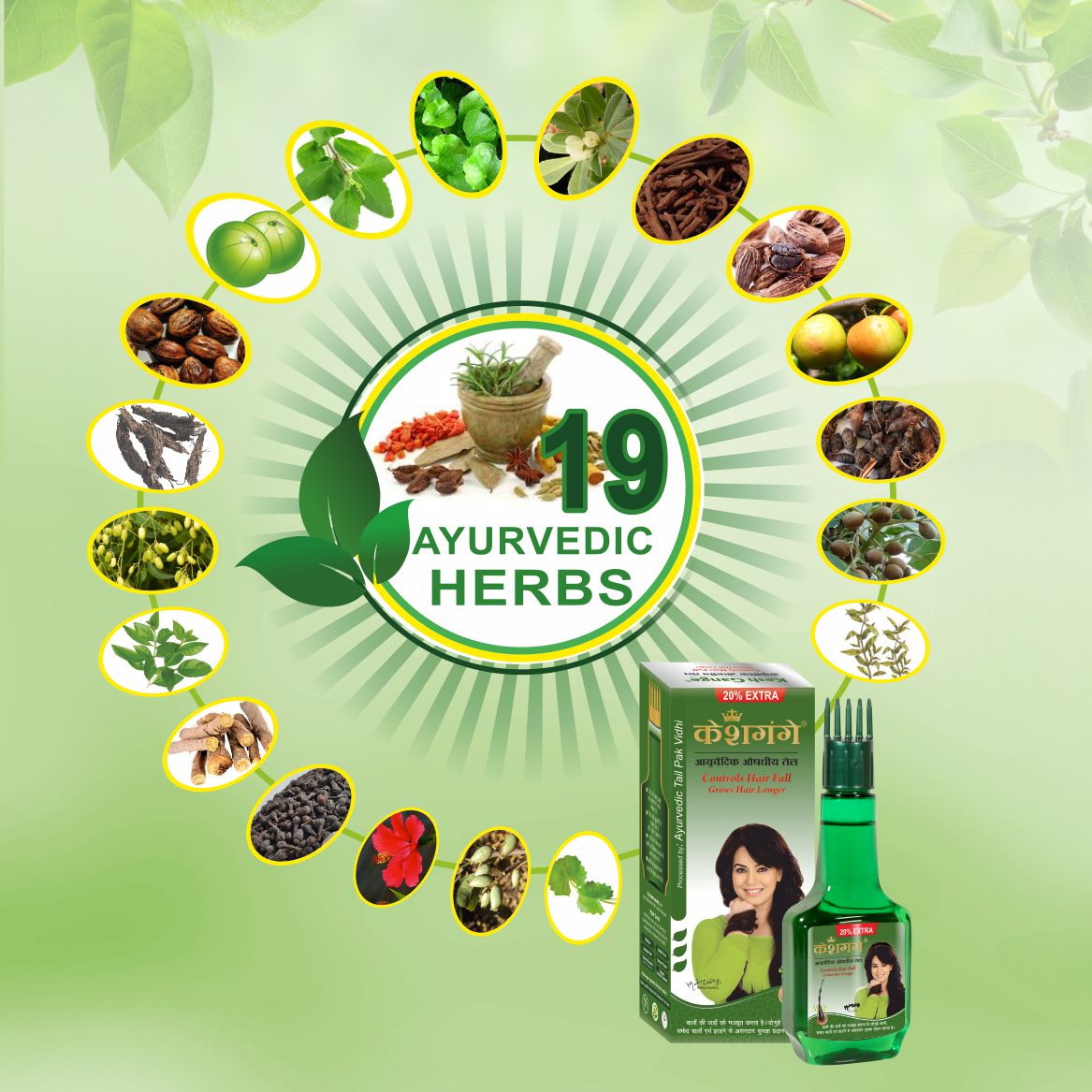 Kesh Gange Ayurvedic Medicinal Oil Contains Nourishing Extract Of Brahmi, Bhringraj & Amla Which Promotes Hair Growth & Nourish The Hair Roots. Neem, Lemon & Jatamansi Prevent Scalp From Infection And Keeps Your Hair Healthy.
Ingredients : Each 100ml Contain (W/w) Amla (Emblica Offcinalis) Ft. 4.0%, Brahmi (Bacopa Monnieri) Pl. 2.0%, Bhringraj (Eclipta Alba) Pi. 2.0%, Nagkesar (Glycyrrhiza Glabra Linn) Lf. 2.0%, Jatamansi (Nardostachys Jatamansi) Rz. 2.0%, Nimba (Azadirachta Indica) Lf. 2.0%, Kola (Zizyphus Mauritiana) St.bk. 1.0%, Bibhitak (Terntinalia Belerica) Ft. 1.9%, Haritaki (Terminaloa Chebula) Ft 1.0%, Manjistha (Rubia Cordifolia Linn) St. 2.0%, Nagarmotha (Cyperus Rotundus) Rz 0.05%, Methi (Trigonella Foenum Graecum) Sd 0.05%, Tulsi(Ocimum Sanctum Linn) 0.05%, Lf Mandukaparni (Centella Asiatica) Wlpi 0.05%, Hibiscuss (Hibiscuss Rosa Sinesis) Lf. 0.05%, Sughandhi Dravya Qs, Toney Red & Quinazarine Green Ss Qs, Base Oil Qs To 100% .